Expect great values when you visit us!
Purchase a series of 2 treatments and receive the 3rd $20.00 off
Purchase a series of 3 treatments and receive the 4th 1/2 price
Purchase a series of 5 Body Massages and get 2 FREE
Special Offers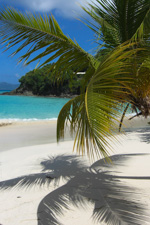 Summer Special
Don't miss this hot summer deal. Get in while the sun is out and the weather's warm for a great special offer.
Get the tan you always wanted without the harmful UV rays.
Auto-Bronzant Self-Tanning Special
The body is gently cleansed and lightly exfoliated to remove any dead skin cells. The tanning cream is then applied to the entire body.
Special Offer $106.25 includes the Auto-Bronzant Cream for home use.
Kickin' flip-flops off Special
Get your PIGGIES ready for the summer
Purchase Yonka Peel to remove unwanted calluses and receive $10.00 off your pedicure.
Expires September 15, 2020