Skincare Studio offering Relaxing Facials, Corrective Facials, Microdermabrasion, Microcurrent, Nano Infusion, Acne Facials, Massage, Body Treatments, Spa Manicures and Pedicures, Waxing, Eyebrow and Eyelash Tinting, etc.
Welcome to Francine's Spa on Wall Street
Call for products not seen on site
Facials by Francine is nestled in the small town of Rockaway Borough, specializing in customized facials and skin rejuvenation treatments. We offer the very best in personal care, beauty and comfort with the latest in skin care therapies and products to reverse the effects of aging and heal problematic skin conditions. The Spa was specifically created to offer an atmosphere of warmth and comfort. It is a small boutique Spa that caters to individuals and not the masses. The beautiful and warm decor, essential oil aromas, and soothing colors give the Spa an at home and tranquil feeling. Receive one-on-one personalized treatment and attention during your visit. When leaving you will feel refreshed and never rushed.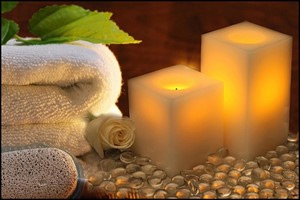 So ... come and experience a Touch of Heaven on Earth
Purchase $100.00 of products and receive one FREE.

In addition, we offer the following services.
Microdermabrasion
Nano Channeling
Light to Medium Chemical Peels
Microcurrent
Acne Treatments
Spa Packages
Body Waxing
Body Massages
Body Treatments
Spa Pedicures
Spa Manicures
FREE Shipping- Please call for products that are not listed on the website.
Hours: Tues. 10-8
Wed. 10-5
Thurs. 10-8
Fri. 10-5
Sat. 9-5
Sun. Closed
Mon. Closed
A 48 hour cancellation notice is required or you will be charged for your appointment.
Click on the image link below to go to
www.thelittlebrownscapularcoloringbook.com
where you can read about my children's book "The
little
Brown Scapular Coloring Book" The Story, Miracles, and the Rosary Prayer